₹92.56Cr
Scholarships offered
90,019
Students Registered
18,022
>50% scholarship earned
CAT'22 Scholarship test is free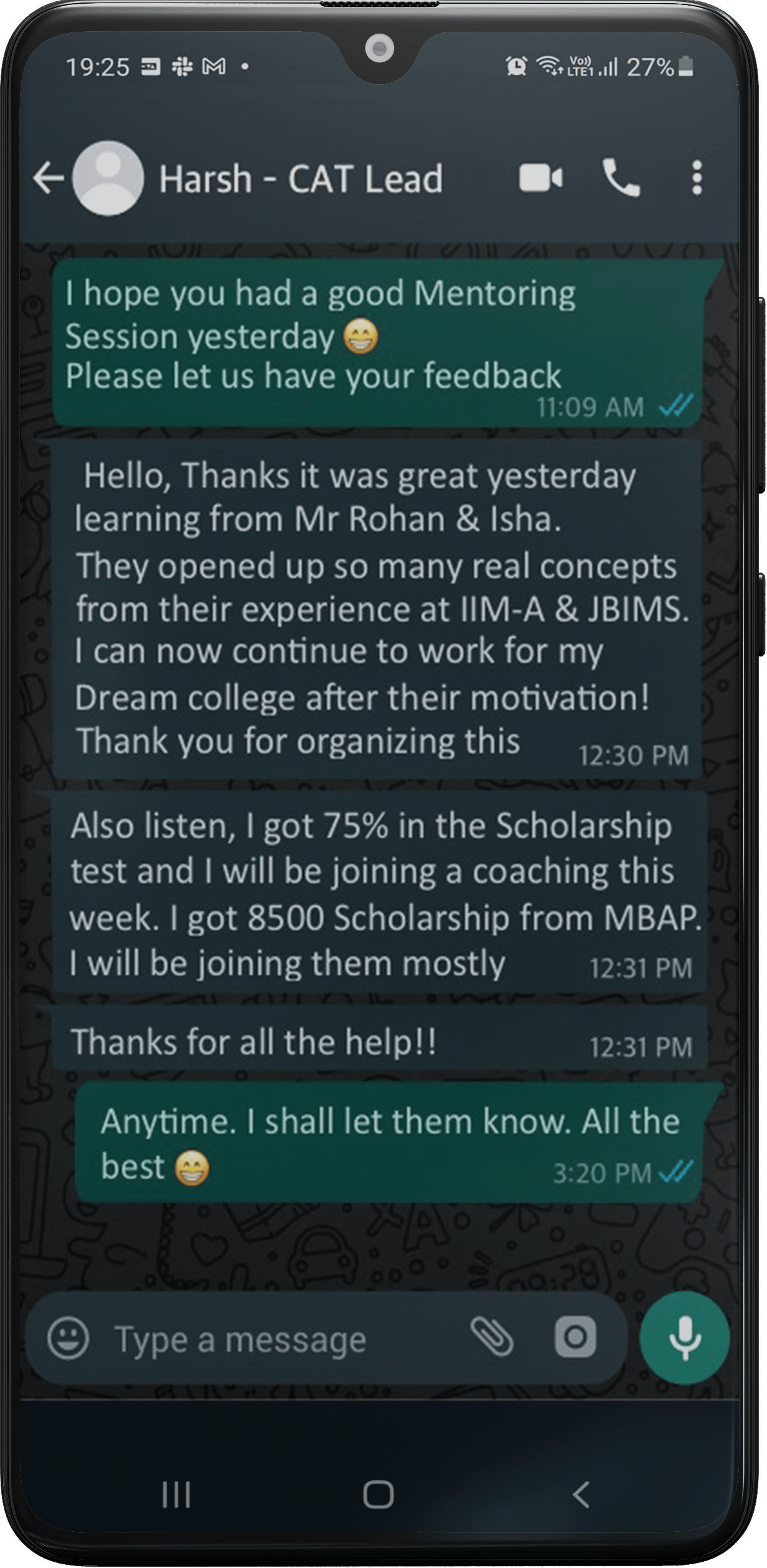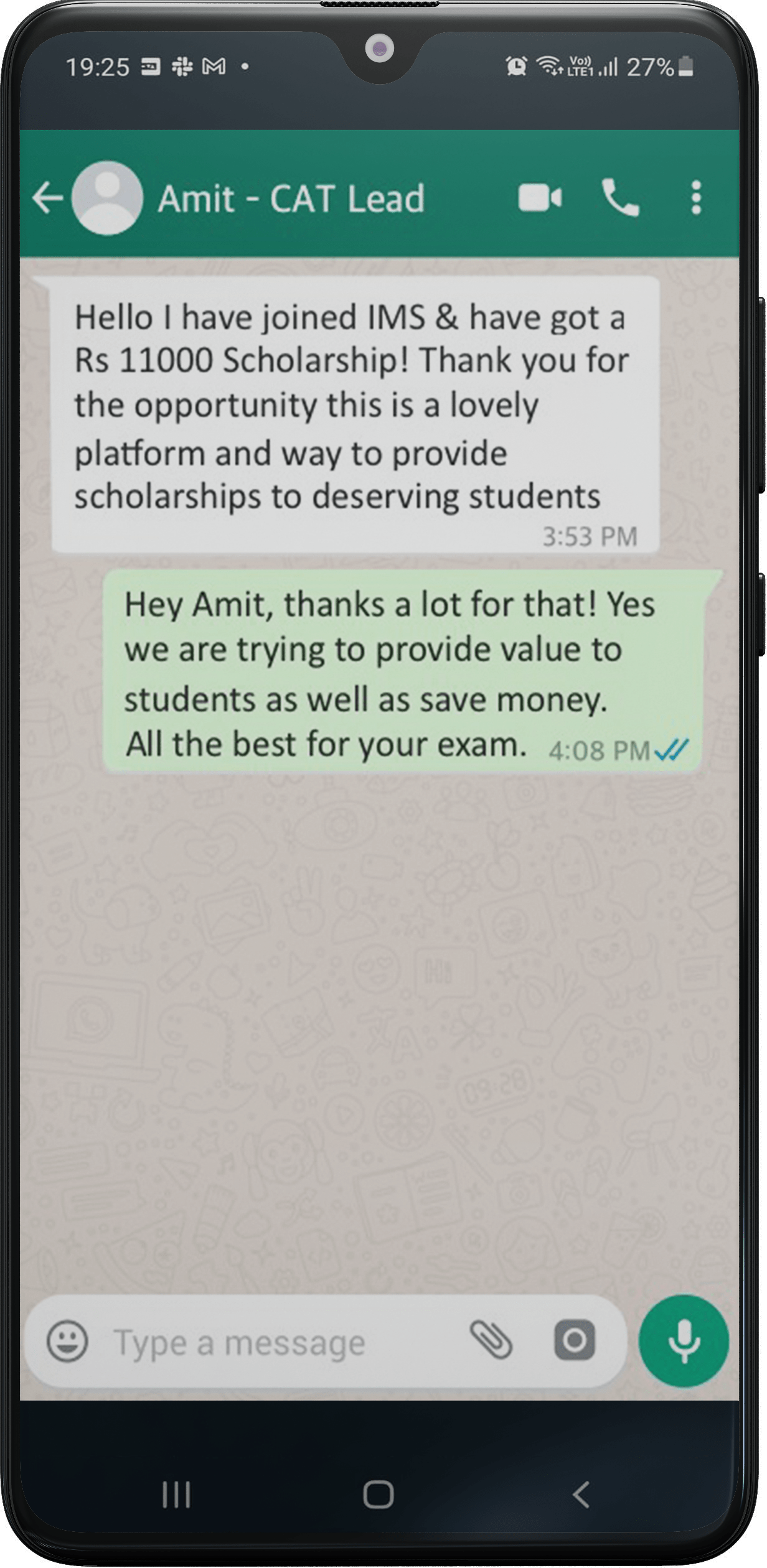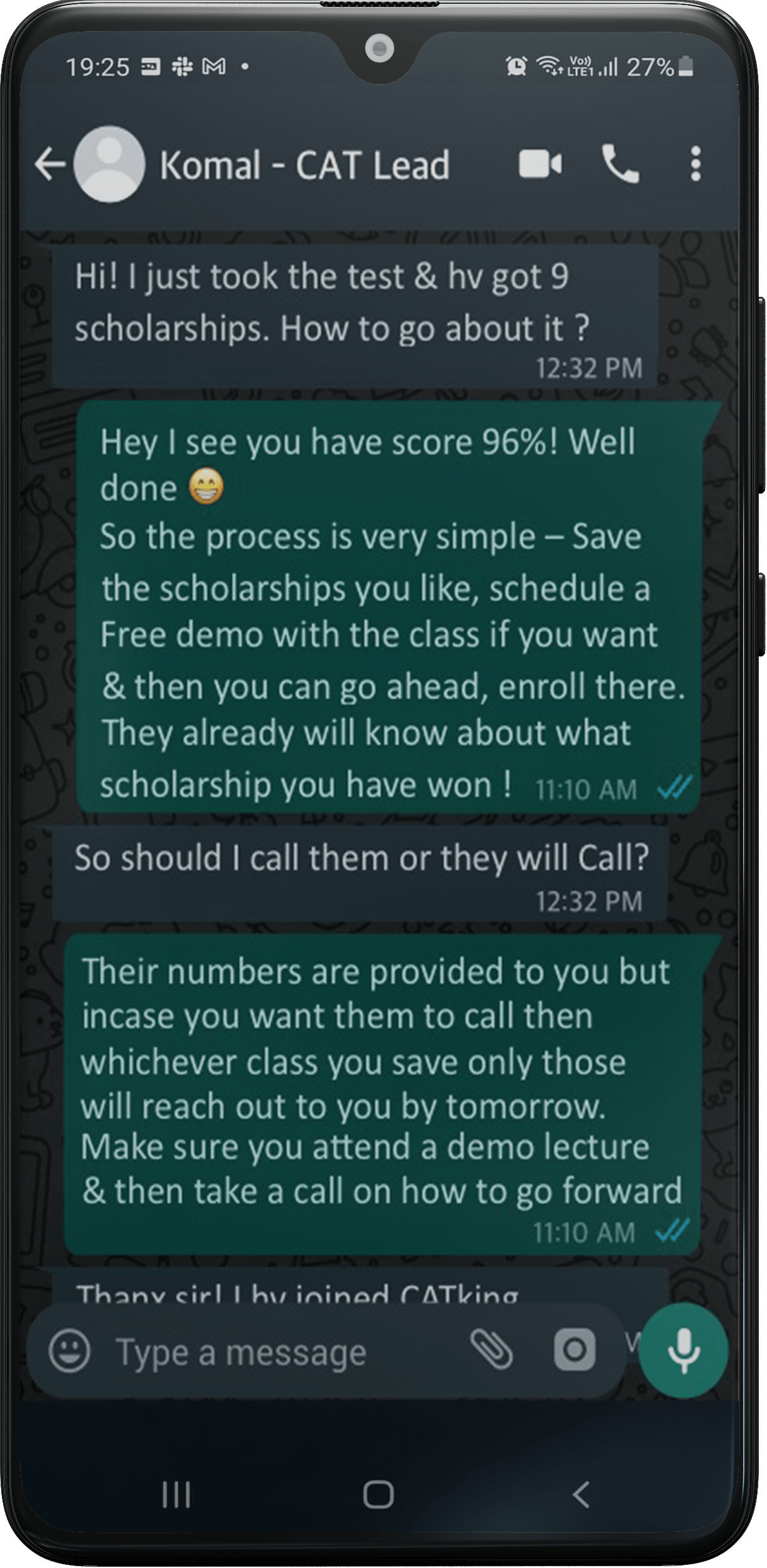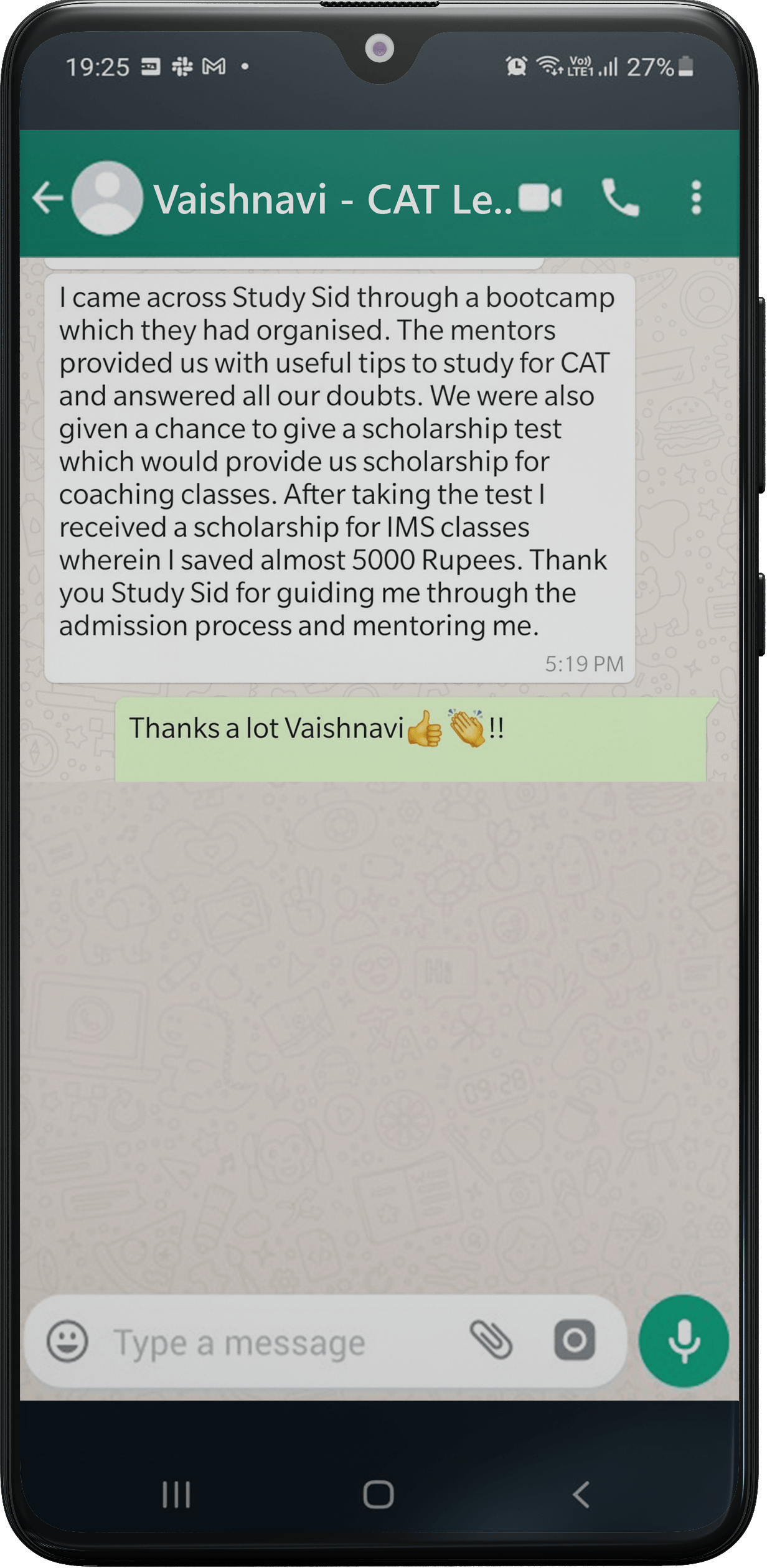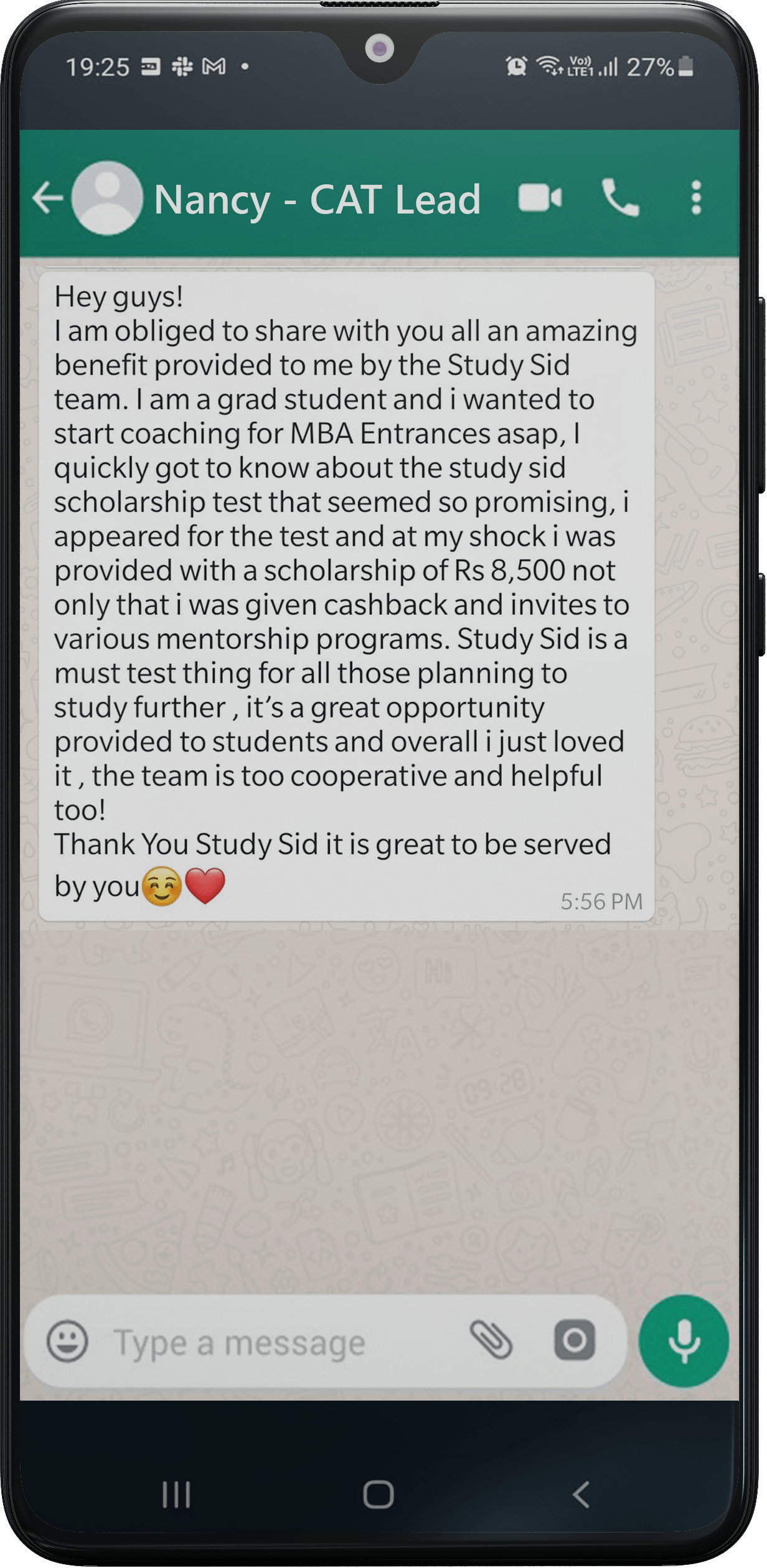 Affiliated coaching classes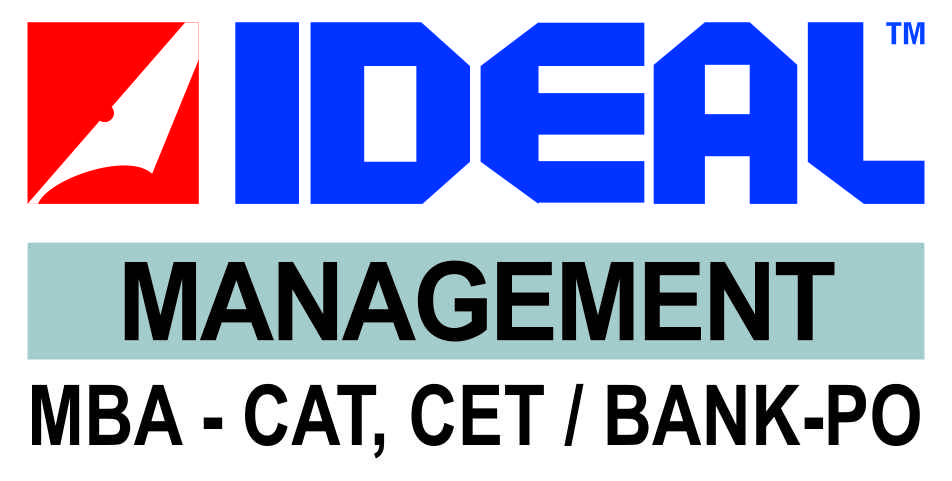 Step 1:
After giving scholarship test accept & claim scholarships

Step 2:
Enroll and pay online on Studysid or pay at coaching classes

Step 3:
Redeem your benefits as and when you need.
Give a 20 min test and get assured scholarships
from top classes worth ₹7,000/- to upto ₹50,000/-.
6 Q's - Verbal Reasoning
6 Q's - Quantitative Aptitude
6 Q's - Logical Reasoning
Your scholarships are visible to you on your profile page. You can click on the accept scholarship tab and you can claim as many scholarships as you may like.
You can accept all the scholarships offered to you. So claim NOW
You can only claim. The scholarship upto 2 hours post the test, so you should claim them NOW
You will get 20 minutes to solve all questions.
Yes you can re-take the test, but it's advisable to give the test perfectly well in the first go itself to save you the time and efforts of giving it again. ALL THE BEST
You can click on 'Register Now' and give the test, anywhere and anytime

Premium Edition
Retake the tests

multiple times

for better scholarships
Get

increased validity

on scholarships
Get

registration fee back

on enrollment
You have successfully registered with us.
Please start the test as next
steps to earn scholarships
Mon, 23rd May, 09:00 pm
35/35
Tue, 24th May, 10:00 pm
0/35
Thu, 26th May, 09:30 pm
0/35
Sat, 28th May, 12:00 pm
0/35
Sun, 29th May, 12:00 pm
0/35
You have successfully
schedule for the test!
You test date is
Wed, 6th May, 2020, 9:00 AM
Add to Calendar
Asia/Calcutta
6 Q's - Verbal Reasoning
6 Q's - Quantitative Aptitude
6 Q's - Logical Reasoning
Offline scholarships are currently not available. Do you want to continue with online?
Oops! Free test used already.